Suivez l'avancée du projet grâce aux différents singles en écoute ici et disponible à l'achat sur Apple Music et Bandcamp.
Envie de mieux comprendre les textes des morceaux ? Vous êtes au bon endroit !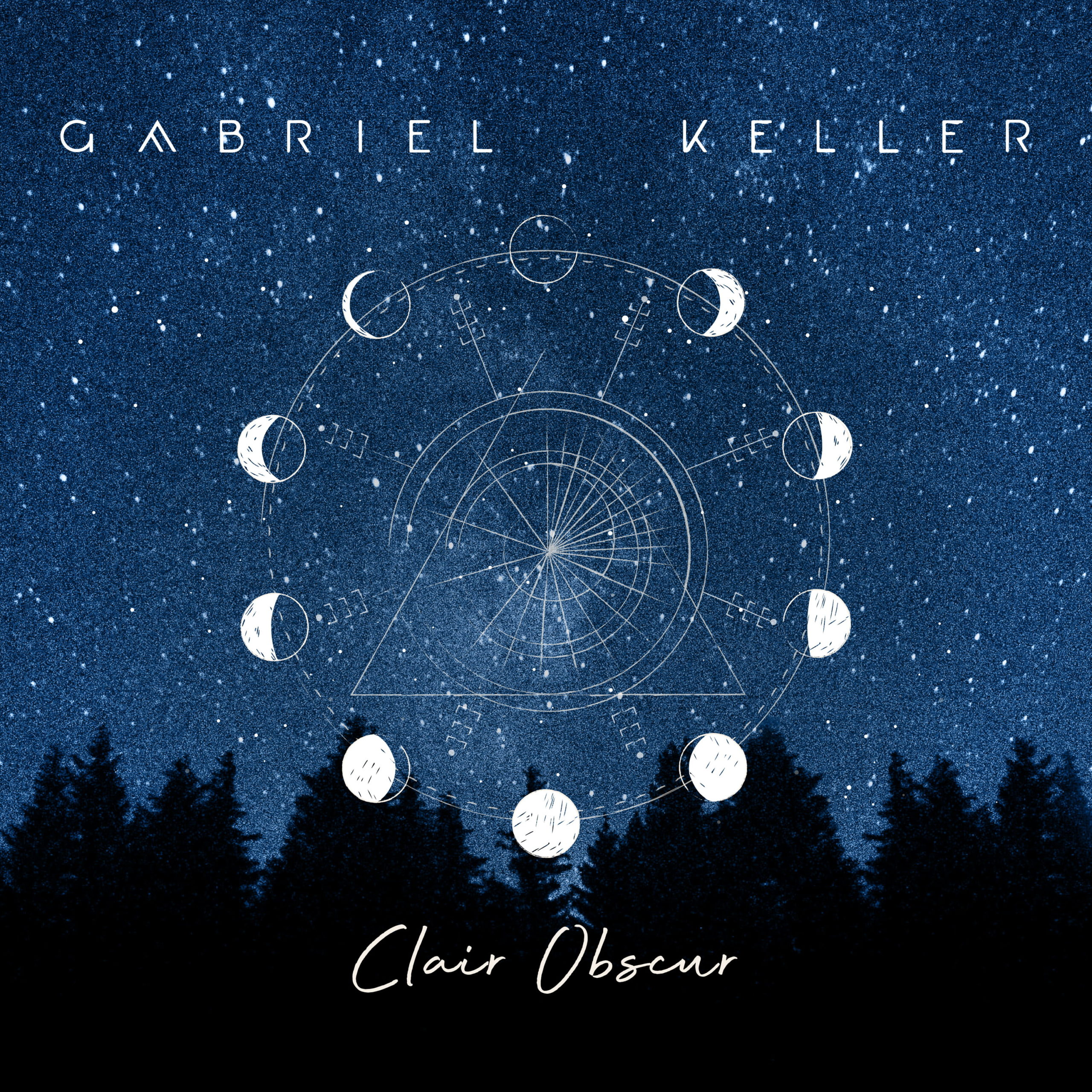 Sans filet j'ai jeté mes vieux souvenirs comme des étoiles filantes
Sur la toile égarée, tu regardes s'évanouir mes messages en attente
J'irai vider mon ventre des mots, à crier face au vide en écho
Nos rires sont des fleurs tombées par terre
Je les récolte par cœur, sans colère
Dans la douleur je mens, je m'enivre d'un songe
Je me mens
Dans la douceur, je mens, je m'ennuie et je songe
Lentement
Et ton rire se perd dans mes rêves qui défient la réalité
Je retrouverai je l'espère cette amitié au parfum d'éternité
Nos rires sont des fleurs tombées par terre
Je les récolte par cœur, sans colère
Refrain
Here comes another night,
Another chance to do it right,
Reveling the deadly atmosphere,
I'm roaming the streets.
Seeking the path,
Where the rage is a queen,
Chasing the place,
Where I can find my revenge.
A war of sweats, for some cigarettes,
A brutal fight, feeding my appetite.
Here I am, standing between them,
Invisible but real, a smart shadow,
In the dark side, of the boulevard.
Sure I'm nothing human,
That doesn't mean I'm a demon,
I'm just a gambler,
Hiding behind the winer.
I wait for so long, to take this soul,
Waiting for too long, to loose control.
I'm focus,
One kick, two punchs,
I'm engaged, one knife,
No escape, no escape.
His eyes, her breast.
Her eyes, the weapon,
His eyes, full of rage,
Her hands, cold and weak,
Blood on the place, blood on his hand.
What a show !
Refrain
But in the depth of my shadow,
I could'n find the promised window,
Opening on to the glow, of gladness.
Feeling as empty as a well,
Which never seen a drop of water,
Which was hoping the rain,
In a dry desert.
Refrain
Hearing the train on its tracks
Took my bag and never looked back
Until I…
Felt the sun on my skin
I swore to never give in
When I…
Saw the wind blowing in the leaves
Of a hundred beautiful dancing trees
To the moment I…
Jumped on that train and got it rolling, rolling, rolling…
I'll be there,
Checking on, checking on the ways for changes ways for happiness
I'll chuckle through, chuckle through the rain for more of sun rays
I'll be searching for, searching for a stairway and finding an escape to the world
I'm looking at, looking at the landscape wondering if I'll find my way one day
But you promised, promised me, "hop on the train it will lead you the way"
 Train to resolution, with desperation, to finding solution
A new kind and clearer horizon drawing in front of me now
There's no stopping, no looking back, an arrow shot and still in flight
I jumped on the train and got it rolling, rolling, rolling…
Refrain
Waking up in the morning
Drink my cup of coffee and
Watching you still smiling
I come and whisper softly
The night seems a bit foggy
We didn't sleep, were too busy
Having fun that's the story
Talking and dreaming nothing naughty
I couldn't be, couldn't more happy already
With you laying against me
Wouldn't ask for more or maybe one night for sure
Think about the life we could have : Together.
Can see you are moving
There's not point in hiding
The night we had was amazing
That's what I've always been craving
Ever since we've been dating
You've always been so surprising
You can open your eyes to see that
I haven't left I am right here and
Watching you sleep is relieving
Stay with me it won't be deceiving
Refrain
Waking up in the morning
Drink my cup of coffee and
I can feel myself smiling
I was in fact just dreaming… Of us together
Just dreaming… Of us together.
Toa mandinika ny saina
Reraka ny aina
Tsy mba misy hitarainana
Nefa mavesatra
Vizaka aho manafina ny alahelo ,
sy ny tomany te idonan-tsetroka hanala ny sorisory
(It's hard)
Reko afaafa be manjavona ny tontoloko
Tsy hita izay saràngotina tsy afa-miteny fa …
Tsy afa miteny fa ..
When someone shows their pain,
We say that they're either insane or faint
I want to rebel, want to destroy everything, but
I don't have the strength because i am just lost in
the dark
Manahy aho hoe olazaina hoe tsy misy dikany
Matahotra ah ny hanala ilay saron-tava
Tany feno habibiana sy ratsy ity
Nandrotika ahy
Nandrava ahy
Namono ahy,
Tsy misy mihaino anie za
Ho lasa adala anie za (x2)
Refrain
Traduction :
Quand j'y pense réellement
Je suis épuisé
Je n'ai personne à qui raconter mes douleurs
C'est si lourd,
Je suis fatigué de cacher mes douleurs et mes larmes
J'ai envie de fumer pour tout faire disparaître ( It's Hard)
Je me sens si bizarrement
Comme si tout est si sombre couvert de brouillard autour de moi
Je ne sais à qui m'accrocher
Je peux pas parler..les mots coince dans ma gorge
Puisque..
Quand quelqu'un montre sa douleur,
Nous disons qu'ils sont soit fous, soit faibles
Je veux me rebeller, je veux tout détruire, mais
Je n'ai pas la force parce que je suis juste perdu dans
l'obscurité
J'ai peur qu'on me considère comme une moins que rien
J'ai peur de faire tomber mon masque
Ce monde m'a transformé
Il est si cruel
Cette société de merde…
Personne ne m'écoute,
Oh ça va me rendre fou … (x2)
Refrain
Découvrez ici toutes les vidéos de Gabriel Keller !
L'album Clair Obscur au complet est disponible sur YouTube en cliquant ICI.
Ne loupez rien de l'avancée du projet en vous inscrivant à notre newsletter !